Our Network
Dell Servers

We only use Dell class servers because of their state-of-the-art technology and proven track record. Please read the review above.
Data Center
All VodaHost servers are located in the USA and are connected directly to the internet backbone at a lightening fast port speed of 1000 mbps.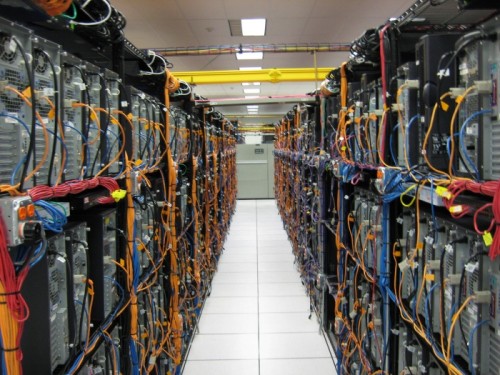 All servers have 24/7/365 "extreme monitoring".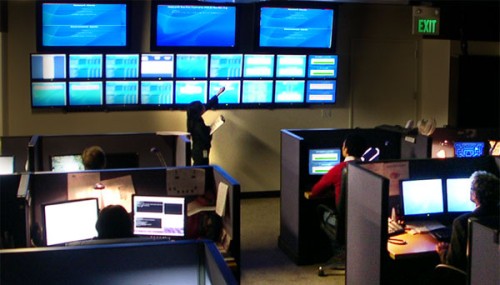 Cisco Powered Network
Every VodaHost server is connected to a 100% Cisco Powered Network. Using enterprise-class Cisco networking gear, all routers, layer-2 switches, and layer-3 switches are tested in labs prior to deployment to ensure stability and interoperability.
Redundant High Bandwidth Connectivity
Using multiple Tier 1 Service Providers, VodaHost leads the hosting industry with our 99.99% uptime guarantee, ensuring the highest degree of security against network downtime and the fastest possible data transfers.  VodaHost purchases premium bandwidth from the below providers.
Bandwidth Utilization
It is a common misconception that the amounts of bandwidth (size of the pipes that carry the data) differentiate web hosting companies. In reality it is not only the size of the pipes that matters, it is the utilization levels. The utilization of our Internet connections is vital to a network's ability to transfer data without packet loss or latency. VodaHost aims to keep all connection usage below 50% to avoid any connectivity problems.
Dynamic Routing
VodaHost Servers run the Border Gateway Protocol (BGP4) for best case routing. The BGP4 protocol is a standard that allows for the routing of packets of information sent out from our network. Each packet of information is evaluated and sent over the best route possible. Because of our redundant network architecture, packets may be sent via alternative routes even if they are being delivered to the same end user. Should one of our providers fail, packets leaving our network are automatically redirected through another route via a different provider.
Network Security
The VodaHost Servers use a fully switched network. Traffic destined for a website hosted on a server is sent only through switching equipment necessary to deliver the information to that server. This minimizes the risk of someone sniffing or capturing traffic being sent across the network. Furthermore, We Will Vigorously Prosecute any person(s) who generates a malicious attacks on our internal network.
Carrier Class
Our servers reside in carrier-neutral sites and are built completely on computer-grade raised flooring; it is built for dedicated server hosting with redundant fiber entry points.
Regulated Climate Control
The data centers' HVAC (Heating Ventilation Air Conditioning) systems are N+1 redundant. With full particle filtering and humidity control, the environment are maintained at a cool 68 degrees to ensure a comfortable environment for your server.
Power Systems
The data center is not reliant upon the local power grid to guarantee maximum uptime. Our on-site, auto-switched power generator, and centralized UPS systems provide power conditioning and ensure uninterrupted data center operation. Additionally, the generators are regularly tested to ensure that it will continue to function in the event of an emergency
Server Security
Our Servers are physically isolated from everyone but level three technicians. Public access is strictly forbidden. Access to the floor the datacenter resides on is restricted and completely locked down.