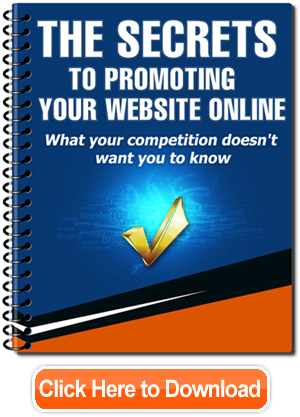 In The Secrets to Promoting Your Website Online, you will learn the secrets of the marketing and promotion potential hidden within, such as:
* Selecting Your Domain Name
* Correct The Set-Up Your Website
* Search Engine Optimization (S.E.O.)
* Building Your Links
* Social Bookmarking and networking
* Google Webmaster Tools
* Setting-Up Your Auto-Responder
* Plus much, much more…
So, make yourself up a pot of coffee … What you're about to download and read will blow you away!!!
Special Bonus
Click Here to learn how to make serious $$$'s by simply sharing "The Secrets To Promoting Your Website Online" with your friends and colleagues.